Building Relationships (And  Tables, Too)
When we sell a table, it is our utmost desire that it will be used to strengthen relationships, whether it is a family gathered for dinner, or simply friends bonding over coffee. Having a place to come together is a fundamental necessity.

Reclaimed Flooring Benefits
Reclaimed Men
More Than A Table is a non-profit division of A Better Way Ministries. This ministry is a Christ centered rehabilitation program assisting young men located in Coweta County, Georgia. By purchasing one of our pieces, you are directly reinvesting into the ministry.
Tables Made By Hand
And Made To Last
Each of our tables are handcrafted and built in our workshop, made to last for your family to make many memories around, and to be passed down from generation to generation.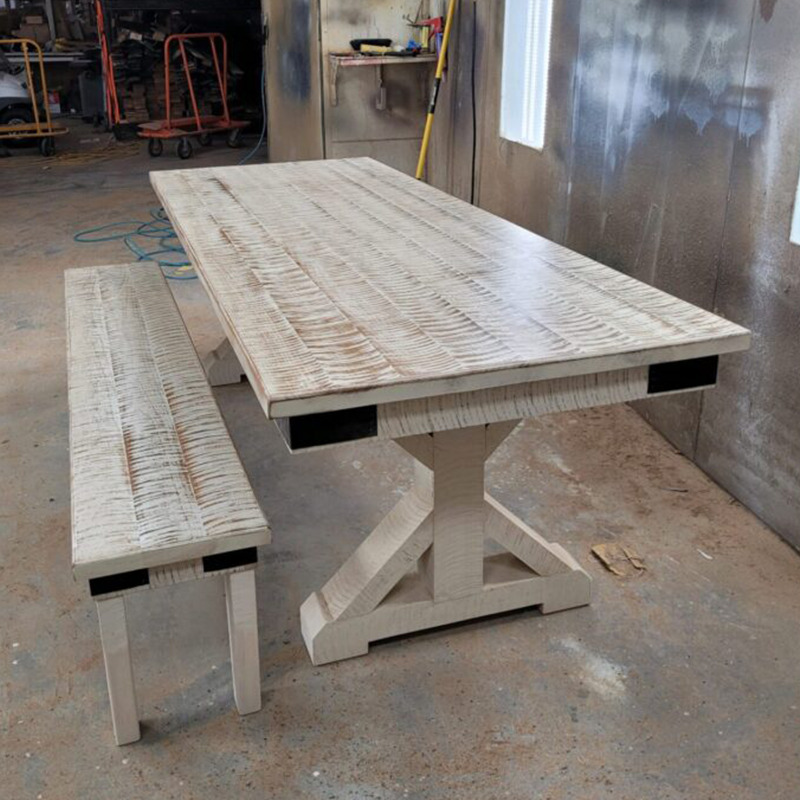 6ft 8 in x 3ft Trestle base

$4,500.00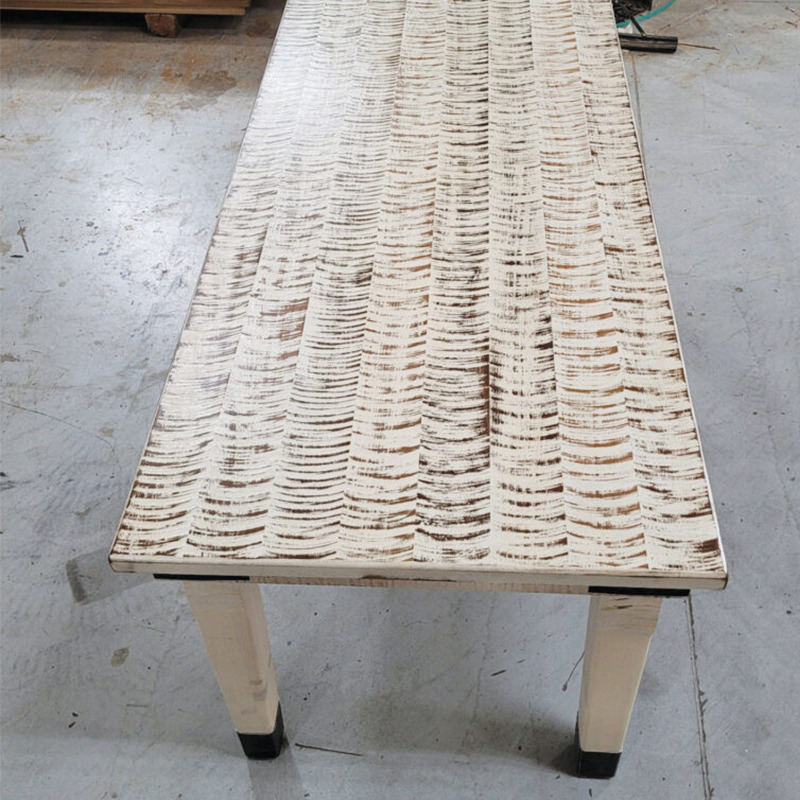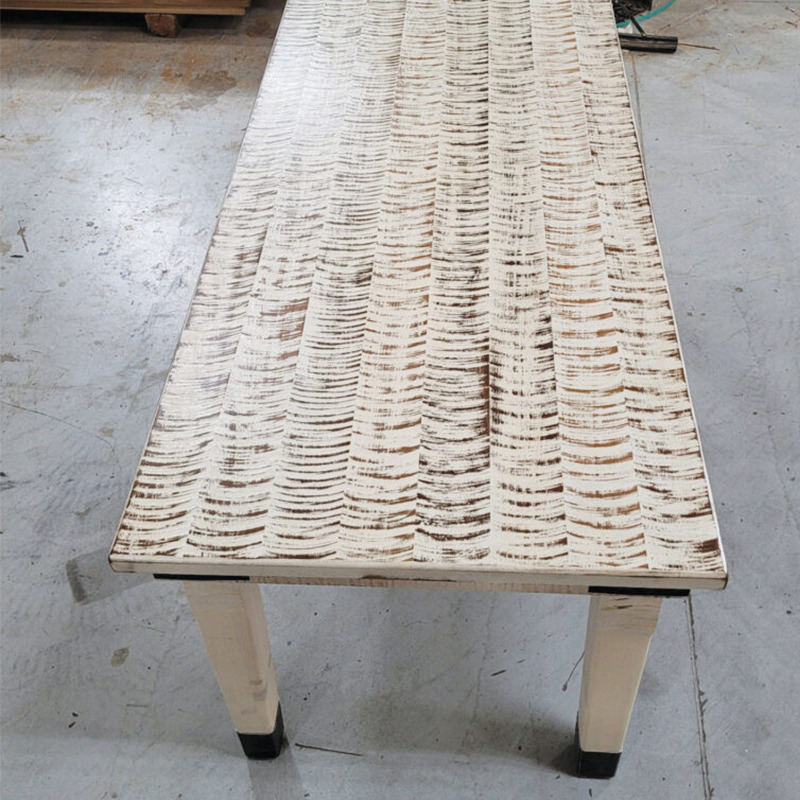 10ft 8 in x 3ft
$5,000.00
Commercial and Residential Tables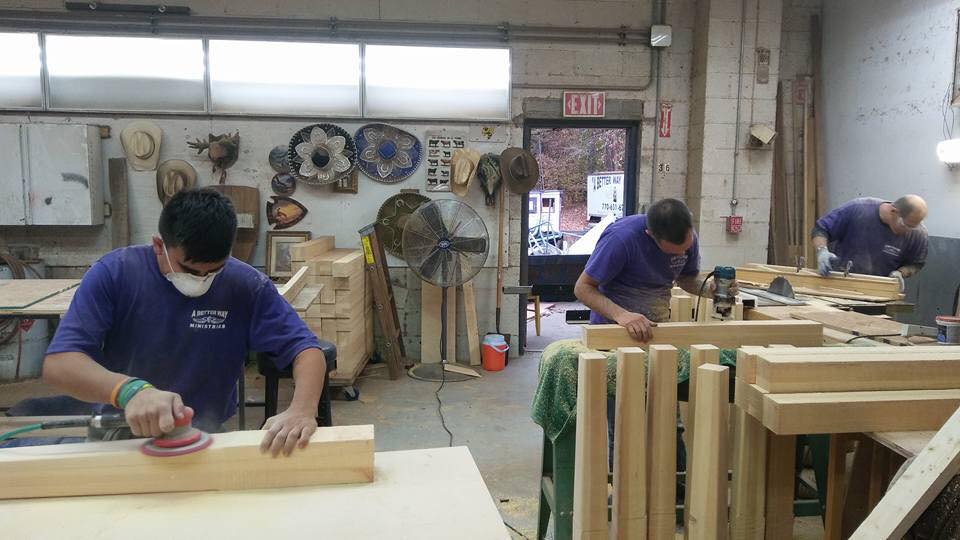 Living Testimonies
Seeing God's hand at work, and witnessing lives change right before your eyes, is an awe-inspiring, wonderful, miraculous thing. And, here at More Than A Table, we get to experience it every day. There is no greater blessing, than being able to be a blessing to others. We get to be the hands and feet of the Lord. Nothing on earth beats it!
Julio Perez
I was born in 1986 in a small town in Mexico. I grew up in a humble family, that didn't attend any type of Christian church. When I was ten years old, I started drinking alcohol, when I was thirteen I became a smoker, and at fourteen I was using cocaine, marijuana and other drugs. My life was totally different from other kids my age.
I came to the USA when I was eighteen, looking for work and hoping to make a better life. I found a job and some friends who invited me to continue in my addictions, even while working. I stopped eating and my body gradually became sick; rampant drug use had taken its toll on my mind as well. I was hospitalized several times, the latest being in March 2015 – I was completely out of my mind. A social worker had come to meet with me, and told me he found an excellent place I could recover in a Christian community. I immediately said yes.
When I entered A Better Way Ministries, I found myself among wonderful friends, teachers, and counselors. People that were so different from others I had met before, and so authentic. One of the counselors taught me about discipleship in Christ. This was the first time I had ever heard the Gospel. I understood many people were suffering like I was and need to know about Christ. Before I became a Christian, it was like I was walking a dusty dirt road, hardly able to see. Christ has brought true clarity into my life and has opened my eyes to a whole new way of living.
Derek McCreery
I entered A Better Way Ministries on March 20, 2021. I was a lost soul wandering with no destination in sight. I was trapped in a vicious cycle of drug abuse and one failed relationship after another. That ultimately led to the loss of my son to foster care. My despair was darker than words could comprehend.
This ministry has been a conduit for me to find hope and purpose through Jesus Christ, my Lord and Savior. I've learned with Him all things are possible. He has softened my heart of stone and shown me what it means to be alive and truly free!
Chris Worley
On August 11, 2010, I entered A Better Way Ministries. At that time, my life was spiraling down out of control. I had just gone through a divorce and lost custody of my children. I lost all contact with family and friends due to alcohol and drug abuse. Upon entering the program, counselors began working with me and telling me I was still worth something. They told me I was not beyond repair.
Since being at A Better Way Ministries, Jesus has pulled the scales off my eyes, and I can see life clearly once again. I am now leading the wood shop and building tables for my community and Chick-Fill- A. I have done short term missions in Honduras to give back what was so freely given to me.
One of my greatest gifts is my wife, Tracy, and my two new sons. I have also received restoration with my family from my previous marriage. The Lord continues to redeem all that seemed so lost.
Address
320 Dividend Dr
Peachtree City, GA 30269
Hours
Monday—Saturday: 9:00AM–5:00PM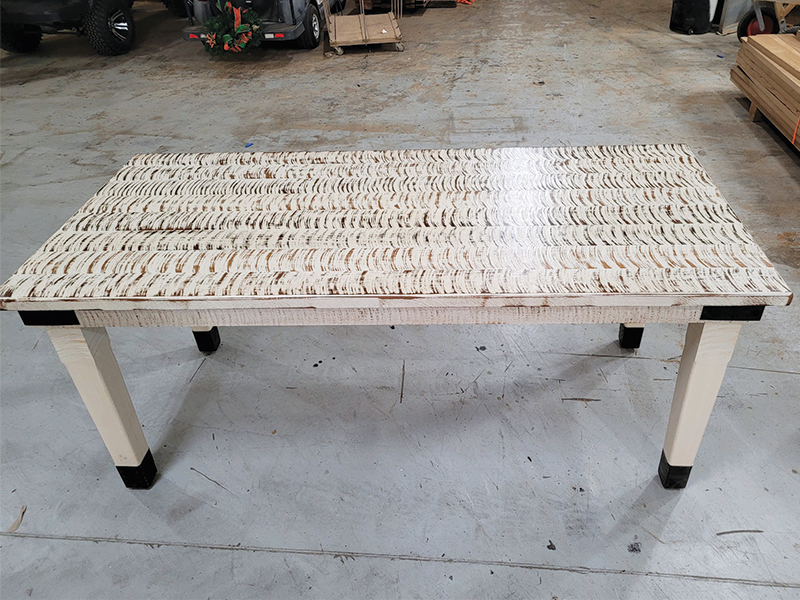 Check Out Our Craftsmanship